Digital Infrared Thermometer Easy Use For Body And Environment Temperature Measure
About the product This product measures human body temperature by collecting infrared thermal radiation from the human forehead. The operation is simple and safe, and the measurement is fast and forehead and press the "scan"key, and the body temperature can be measured quickly and accurately. For home and medical institutions to measure human body temperature. The products are mainly composed of infrared temperature sensors, the signal receiving processors, buttons, speakers, LCD displays, Batteries, etc. The scope of application: is to measure the body temperature of the measured object by measuring the heat radiation of the forehead.
Features of the product  Imported high-precision infrared sensor with stable and reliable performance. Strong adaptability to ambient temperature, can still be used normally in complex environments. Fever alarm. LCD screen,high-brightness tri-color backlight, clear and soft display.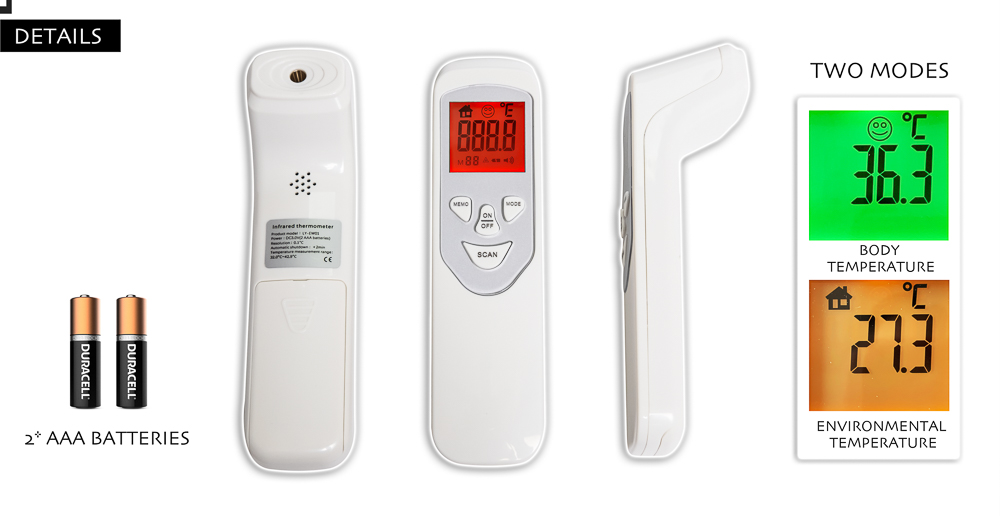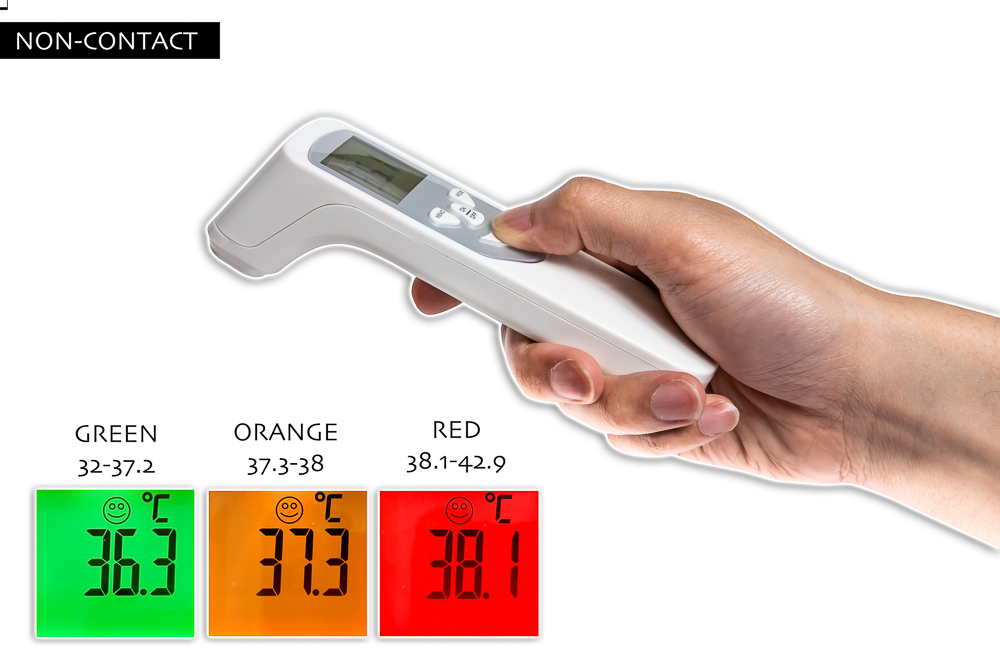 Product main parameters
Product name: Infrared Thermometer
Product model: LY-EM01
Power: DC3.0V(2XAAA Batteries)
Resolution: 0.1℃
Automatic shutdown: 1Min
Memory function: 15 measured values.
Temperature measurement range: 32℃-42.9℃
Operating environment: 10℃-40℃(50°F-104°F), Rh≤85%
Transport storage condition: -20℃-55℃(-5°F-131°F),Rh≤93%